Since 1881, The American Association of University Women (AAUW) is a nationwide, nonpartisan community that uses its influential network to disseminate information, raise awareness and effect change in women's issues.  Click for AAUW History
Click for Branch's pdf brochure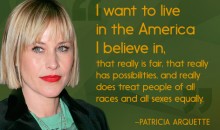 Branch Newsletter:
Link to Branch History The Victor Valley branch was organized on May 2, 1955. It is one of over 1,000 branches nationwide, representing more than 170,000 members and supporters who seek personal lifelong development and advocate social changes and legal policy changes. AAUW contributes to a more promising future and provides a powerful voice for women and girls – a voice that cannot and will not be ignored.
Membership  AAUW is California's most active and diverse organization for women offering advocacy, equity, personal and professional growth, community leadership, and friendship.
A Vibrant Organization Working For Women– Join Us!
Contact Us